VIR in One Week!!!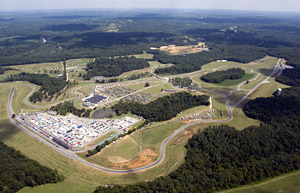 Mar 21-23, 2014 – MARCH MADNESS
VIRginia Int'l Raceway (3.3mi full course)
Updated Event info page: click here
Fri-Sun On Track registration: click here
We have extended the late fee until 11PM on Friday March 14 (TODAY!)
If you have not registered yet for our season opener,
do so quickly to avoid your entry fee going up by $50!
Reasons why you can't miss this event:

(1) New paving for VIR! North Paddock also paved!

(2) HPDE gets 4 track sessions per day!

(3) Time Trial Entrants get $100 off their registration thanks to Performance Autosport!

(4) Racers can participate in the start of the the Triple 3 Enduro series presented by OG Racing on Friday afternoon.

(5) Racers get a reduced fee by signing up for the Supersize Test and Tune and Weekend Sprint Races in one package.

(6) Racers can add an additional race called The Australian Pursuit Sprint for only $25 if they register before this coming Tuesday! The Aussie Sprint will be the last session on Saturday evening.

(7) Driver Tuning available for advanced drivers. Work with a pro coach this weekend! Methods are custom-tailored to suit your goals and may include in-car instruction, out-of-car coaching, flyer laps for data acquisition, data overlay/interpretation/discussion, and more.

(8) Instructors also get 4 track sessions per day and we are restructuring the amount of time we expect instructors to be coaching from the right seat!