March VIR Registration is OPEN!
Registration is OPEN for the first event of 2015!
And you thought the "off season" would never end!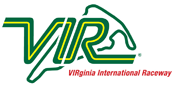 March 20-22, 2015 – MARCH MADNESS
VIRginia International Raceway (3.3mi full course)
Event details page: click here
Fri-Sun On Track registration: click here
Sat Kart Enduro registration: click here

UPDATE: Registration is also now open for April Summit,
May VIR Hyperfest, and June Summit – click here!