Fall Finale 11/5-6 @ Summit Point!
Registration is closed for our final 2011 event.
A limited number of spots are still available in TT and
perhaps other groups also – please email Jon.
Entry list, schedule, and participant details are on the event page.
See you soon for one more weekend of fast fun!

Nov 5-6, Summit Point Raceway (main circuit) – FALL FINALE
HPDE 1-4, Time Trial, OG Racing HyperDrives™, Twilight Kart Enduro
Presented By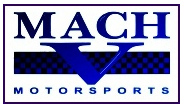 Event page:
https://nasaracing.net/?page_id=261
Sat-Sun on track reg:
https://nasaproracing.com/event/1313
Sat kart enduro reg:
https://nasaproracing.com/event/1312