Race Time Increased for 2014!
NASA-MA celebrates its 15th season with even more race time for our racers!!!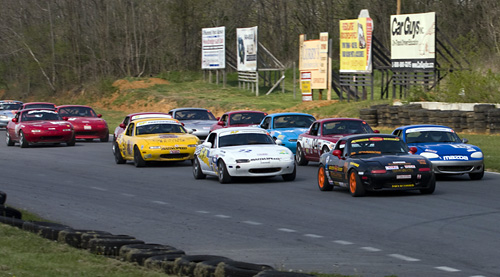 In addition to the traditional two sprint races hosted on Saturdays and Sundays NASA now provides two additional racing options for race licensed drivers: Triple 3 Enduro Series Presented by OG Racing, and Australian Pursuit Sprint:
Triple 3 Enduro Series Presented by OG Racing
VIR has undergone a re-pave transformation in the off season. It is smoother, wider, faster and even MORE fun. More time on this track is nothing but a good thing which is why we have chosen to host three, three-hour enduros at VIR in 2014 to take place During March Madness, VIR Lap Dance and OktoberFast weekends….

Friday March 21 2:30pm-5:30pm
Friday May 2 2:30pm-5:30pm
Friday October 3 2:30pm-5:30pm
Here is how it works….
1) Any NASA car is eligible provided it fits into a NASA Enduro Class (and even if it doesn't we will figure out a class in which to place you). See NASA Enduro Classing and rules here http://www.nasaproracing.com/rules/enduro.pdf
2) Races will be three hours in length
3) Races will be conducted as per the NASA National Rules.
4) Drivers may register for 1,2 or all 3 three enduros
5) Points will be accumulated as per the NASA National Points system without allowance for dropped races.
6) Open to teams with up to 3 drivers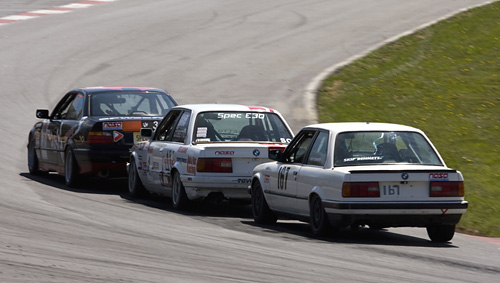 Australian Pursuit (VIR and Summit Point except for HyperFest)
Before you throw that shrimp on the barbie on Saturday (sorry, couldn't help myself) take advantage of one more time to have fun on track in this unique race format!
Here is how it works……
•Drivers will start the race from the pits.
•The driver with the slowest qualifying time goes out first and the fastest driver goes out last.
•The number of laps will vary based upon the venue (track) and qualifying times of those registered to race.
•First man to cross the finish line is the winner!!
•Open to all NASA competition licensed drivers Races will be held during the last session on Saturday evening.
•Races will be approximately 25 minutes in length.
•All Drivers must be registered for the weekend's sprint races in order to participate.
•Gridding for the Australian Pursuit will be based upon Saturday's sprint race qualifying times.
•Pre-Register online for only $25 or at the track for $39
**NO REFUNDS, CREDITS, OR CANCELLATIONS PERMITTED ONCE REGISTERED**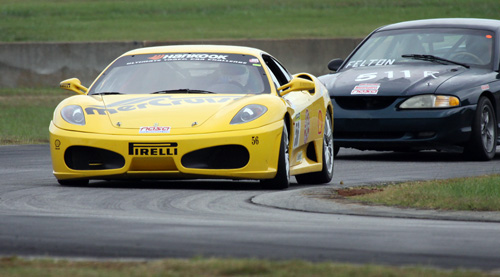 All of us here at NASA Mid Atlantic can't wait for the season to start. ONLY TWO weeks until NASA tires hit the NEW VIR!!